In Public (33min)
A fragmentary landscape for a little train station in a suburban area and a bus stop in a mining town. A lonely soldier in his heavy coat, a tired old man, a bubbly young lady, a punk, a woman waiting in the street... From all those different people in these unfamiliar places, we can feel the exhaustion of every life.
Jia Zhang Ke
Digitopia (33min)
A man seeks his pleasures on the net. He falls in love with a woman who he found through a porno site. He is in search of love in the digital domain, through the net and over the phone, but he wants his relationship to be in the analogue world.
John Akomfrah
A Conversation with God (32min)
A director becomes interested in a psychic and decides to make a film about psychics. The director tries to capture the shaman but the shaman refuses to appear in the film. One night the director hears that the psychic is in a trance and the God was being awakened. In much hurry, he jumps on his motorbike equipped with his DV camera; he is determined to ask, face to face, via his DV, whether the God could please grant him permission to film her.
Tsai Ming Liang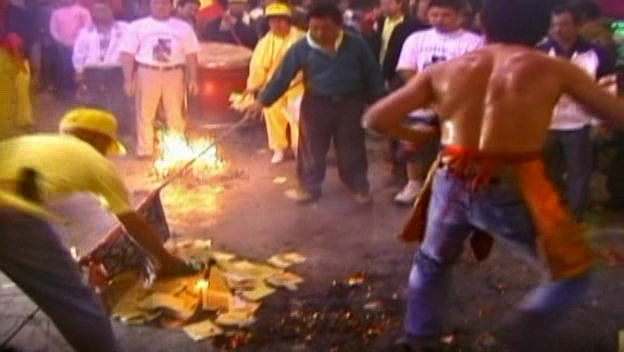 http://www.filesonic.com/file/46856829/Digitopia.avi
http://www.filesonic.com/file/46856757/A Conversation With God.avi
http://www.filesonic.com/file/46856709/In Public.avi
Etiketler: 2001-2010, International, John Akomfrah, Ming-liang Tsai, Zhang Ke Jia