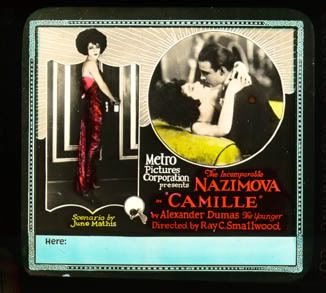 Alla Nazimova's version of the venerable Dumas drama is set in modern-day Paris, and is highlighted by art director Natasha Rambova's Art Nouveau production design.
Armand, fresh from the provinces, discovers a captivating Marguerite in Paris, surrounded by sycophantic leaches. While his devotion rescues Marguerite from her superficial 'friends,' it cannot lift her from the increasingly gloomy feeling of impending doom. Armand's father insists Marguerite give up Armand to save the family from the scandal of her injudicious past. Tragically, she agrees, jettisons her relationship and returns to Paris and her old cohorts. Armand falls into a fast-paced and destructive lifestyle to forget and punish Marguerite. Eventually, gravely ill and in the hands of creditors, Marguerite's last moments are spent thinking of Armand.
Nazimova is oddly enchanting as a jaded and, of course, tubercular nouveau riche Marguerite. Rudolph Valentino is a subdued yet still passionate Armand. Arthur Hoyt as the count appears in another of his ineffectual characters, for which he was known. And, while he was not a major director, Ray Smallwood does a good job of bringing in a glossy production worthy of the yet-to-be-formed MGM studio.
There is enough Nazimova posing, to show off her fabulously-designed wardrobe, to satisfy the most lingering of fashion show fleas. Also, Nazimova's big hair is every bit the inspiration for the look of the Bride of Frankenstein. But, ultimately, the production design and its surprisingly entertaining performances make this film a pleasure to discover and revisit. — Carl Bennett [silentera.com]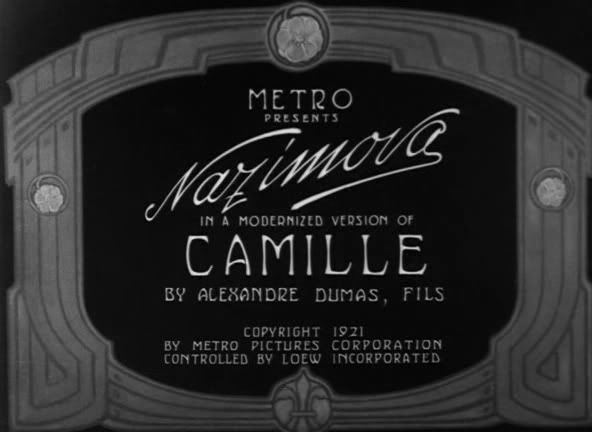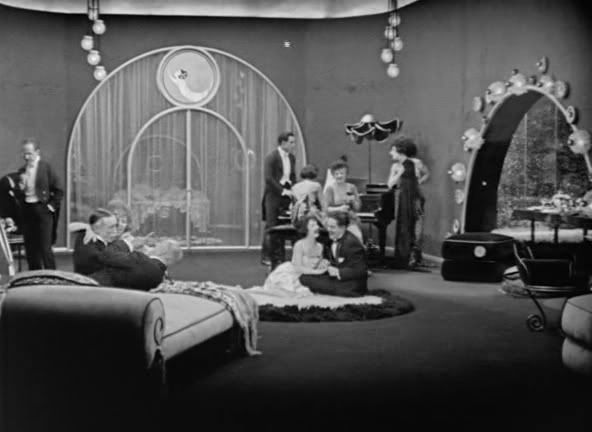 http://www.filesonic.com/file/46614192/Camille.1921.avi
Or
http://www.filesonic.com/file/46613092/Camille.1921.part1.rar
http://www.filesonic.com/file/46613096/Camille.1921.part2.rar
http://www.filesonic.com/file/46613084/Camille.1921.part3.rar
http://www.filesonic.com/file/46612903/Camille.1921.part4.rar
Etiketler: 1921-1930, Ray C. Smallwood, USA