This energetic, sardonic, and richly funny adaptation of Daniel Defoe's classic novel is completely unlike what you might expect from genteel Masterpiece Theatre.
The heroine, Moll Flanders (Alex Kingston), after being born in prison, wends her way through the top and bottom of 18th-century English society, has five husbands (including a roguish highwayman who becomes the love of her life), many lovers (male and female), travels to America and back again, and in general discovers all that is cruel and sweet in life.
Kingston tears into her role with gleeful amorality and delicious charm, often turning to the camera with a seductive smile to ask, "What would you do?"
This British TV miniseries is brilliantly written, skillfully directed, and superbly acted all around (with particularly delightful performances by Diana Rigg and Daniel "James Bond" Craig)--in short, among the best of its kind; both a cunning examination of social morés and a hugely entertaining story. Not to be missed.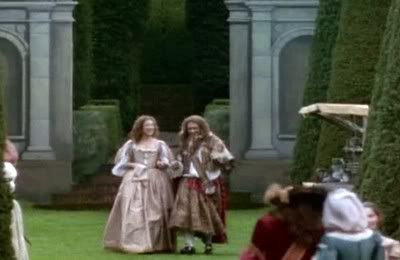 http://www.filesonic.com/file/47072726/Moll Flanders.rar
Or
http://www.filesonic.com/file/47070992/Moll Flanders.part1.rar
http://www.filesonic.com/file/47070994/Moll Flanders.part2.rar
http://www.filesonic.com/file/47070980/Moll Flanders.part3.rar
http://www.filesonic.com/file/47070622/Moll Flanders.part4.rar
Etiketler: 1991-2000, David Attwood, UK